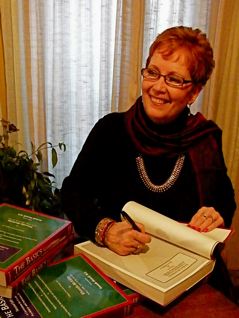 Rhonda McKillip, M.Ed., LMHC, MAC, CCDCIII, CDP is a psychotherapist, international trainer and consultant, and Author of "THE BASICS, Second Edition: A Curriculum for Co-Occurring Psychiatric and Substance Disorders" Foreword by Kenneth Minkoff, M.D.
Ms. McKillip is a Motivational Interviewing Network Trainer (MINTie) and a NAADAC, The Association for Addiction Providers, Approved Education Provider. She earned a Masters of Education (M.Ed.) in Counseling, and Guidance, is a Licensed Mental Health Counselor (LMHC), a Nationally Certified Master Addiction Counselor (MAC), a Certified Chemical Dependency Counselor Level III (CCDC III), and a Chemical Dependency Professional (CDP).
Rhonda McKillip's goal is to assist service providers in being highly successful in the implementation of evidence-based integrated treatment approaches throughout the direct service continuum of care. She offers a wide-range of training topics on assessing, diagnosing, understanding, and treating individuals with co-occurring psychiatric and substance disorders.
Ms. McKillip's materials provide accurate, up-to-date psychoeducational information delivered in an approach that is empathic, hopeful, strength based, stage-matched, and solution focused, consistent with the provision of motivational interviewing and skill building interventions, and able to be easily adapted and utilized by practitioners with any background, experience, and level of training.

Printable Version