BIOSKETCH
Rhonda McKillip, M.Ed, LMHC, MAC, CCDC III, CDP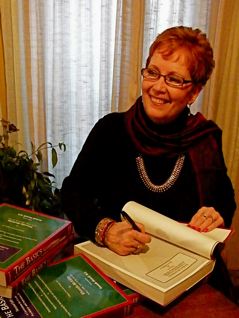 Rhonda McKillip is a Psychotherapist in private practice in Spokane, Washington. She provides Consultation, Training, Quality Service Review, Program Development and Clinical Supervision to professionals in the areas of mental health, substance dependence and dual diagnosis, as well as direct service to consumers/clients in the agency setting.
Ms. McKillip earned a Masters in Education (M.Ed.), in Counseling, and Guidance, is a Licensed Mental Health Counselor (LMHC), a Nationally Certified Master Addiction Counselor (MAC), a Certified Chemical Dependency Counselor Level III (CCDC III) and a Chemical Dependency Professional (CDP).
Ms. McKillip is a NAADAC (National Association of Alcoholism and Drug Abuse Counselors) Approved Education Provider and a member of the international Motivational Interviewing Network of Trainers. She is an instructor for The Washington Institute for Mental Illness Research & Training (WIMIRT) providing statewide training in Washington. She is an Adjunct Faculty member at Eastern Washington University, Alcohol and Drug Studies School of Social Work in the area of Co-Occurring Disorders for the Undergraduate and Graduate Studies Programs.
Ms. McKillip's activities include: Seminars and Training at City, State and National Conferences as well as on-site workshops and consultations for psychiatric and chemical dependency service providers; co-writer of the Referral Protocol for Adult MICA Services in Spokane County, Spokane, WA, 1999, Author of THE BASICS: A Curriculum for Co-Occurring Disorders, 1999; and THE BASICS Second Edition: A Curriculum for Co-Occurring Psychiatric and Substance Disorders, 2004, Foreword by Kenneth Minkoff, M.D.
Phone: (509) 258-7314
Email: rhonda@mckillipbasics.com